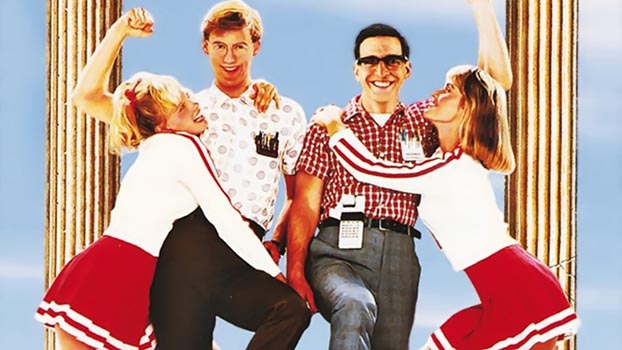 SEGA Nerds was founded in 2006 with the goal of bringing professionally written, journalistic daily news coverage of all things SEGA. The editorial team at SEGA Nerds strives to ensure we publish balanced, unbiased stories that are both informative and entertaining to our readership.
The SEGA Nerds team is led by Chris Powell, who has covered video games for various outlets over the past 15 years. Chris is also an Air Force print journalist with 17 years of covering the Air Force and was most recently the managing editor of the Air Force's official feature magazine – Airman magazine.
The rest of the SEGA Nerds team is filled with respected journalists, photographers, videographers, designers and developers, who work tirelessly to make SEGA Nerds the best source for SEGA and Atlus coverage.
In late 2016, the SEGA Nerds team launched a new, digital SEGA and Atlus focused magazine called Mega Visions. Mega Visions is a bi-monthly, interactive magazine designed for tablets, smartphones and computers, and brings its readers a premium reading experience of both retro and new SEGA coverage.
History of SEGA Nerds
In 2001, Chris Powell created Dreamcaster's Realm to be an enthusiast site where Dreamcast owners could go to read news and reviews on the system. Despite SEGA announcing its cancellation of the Dreamcast that same year, the two continued their steadfast coverage of the Dreamcast for several years.
However, as SEGA eventually moved development of its games to other platforms, Chris and Graham wanted a platform where they could cover SEGA across all systems.
In 2006, in the ashes of Dreamcaster's Realm, SEGA Nerds was born to be a news source for SEGA enthusiasts to get coverage of their favorite video game site in one place.
SEGA Nerds quickly became the number one source for SEGA news on the Internet and several video game magazines and other sites have relied on the site for breaking news and coverage over the years.
In 2009-2010, Chris deployed overseas, and the site began to be updated more infrequently, to the point where it was unofficially closed down in 2011.
Two years later, on April 1, 2013, Chris and Graham relaunched SEGA Nerds with a renewed commitment to deliver the best SEGA news coverage anywhere around. The two brought back several members of the original staff and filled out the roster with new and incredibly talented professionals in the community, ranging from artists, documentarians and video editors.
In the few years the site has been back, SEGA Nerds has quickly built itself the reputation of being a credible source for news, having covered and been the first to report many prominent stories.
Along with the relaunch of the site, the team relaunched the SEGA Nerdcast — a popular SEGA podcast — and have had many incredible guests, like Tom Kalinske, Al Nilsen, Greg Johnson, Mike Mendheim and Keith Apicary, to name a few.
More than any time before, the SEGA Nerds team remains committed to being the very best we can to ensure video game fans have a place to go to get their daily dose of SEGA content.