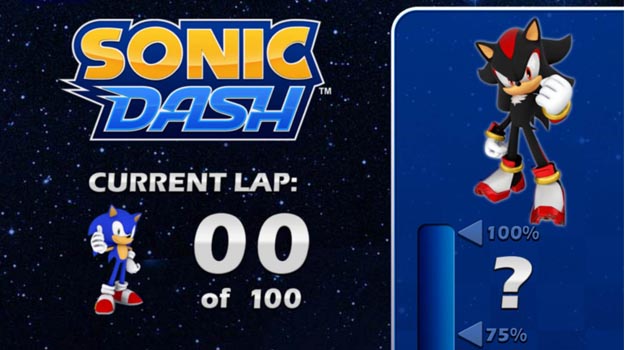 News
Here's what you need to do to unlock Shadow in Sonic Dash
So Hardlight Studios didn't make it very clear exactly what you need to do to unlock Shadow the Hedgehog in Sonic Dash, but we'll try to make things easier to understand.
Like we mentioned in a separate post on the latest Sonic Dash update, a new global challenge has been issued that involves EVERY Sonic Dash player. The challenge is for players to run a combined distance equivalent to going around the earth 100 times by Aug. 5. If the challenge is met, Shadow will be unlocked as a free playable character.
So, if you measure the circumference of the earth at its equator, that's approximately 24,900 miles. Multiply that by 100, and you get 2,490,000 miles that must be ran. However, Sonic Dash calculates its distance using meters, so if you do all the fancy math, that means we need to run 4,007,266,560 meters by Aug. 5!!!!
My total distance ran is a measly 825,390 meters after nearly 10 hours of total gameplay time. Must do better!