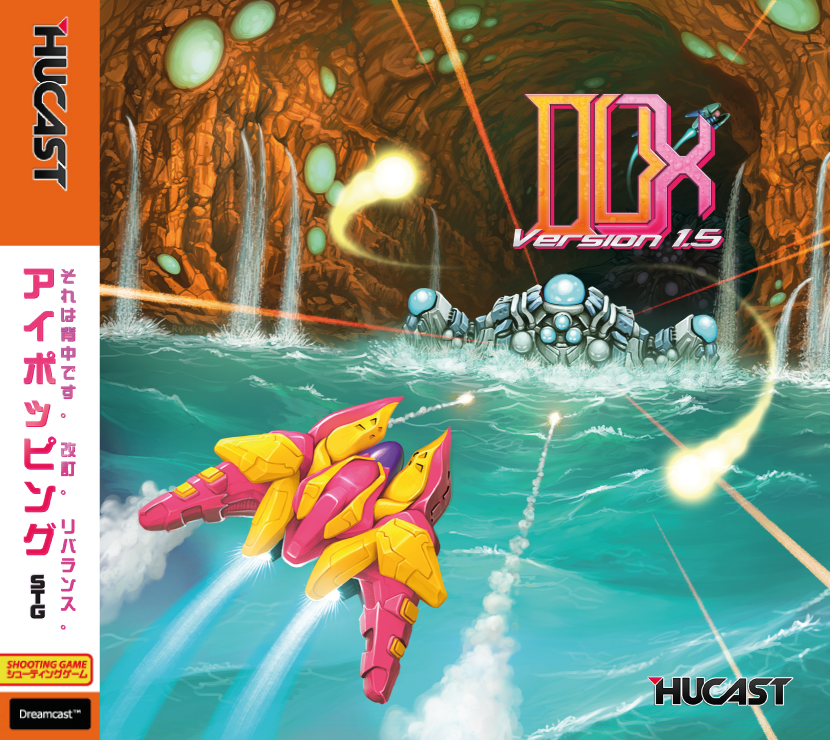 Last month, we gave away a copy of the original Dux (see our review) and this month we are giving away a copy off Dux 1.5. This time the contest will take place on Facebook:
Share this post on your timeline and tell us what you would do with a free copy of the game. Be sure to include the hashtags #SNcontest, #Dreamcast and #Hucast with your post!
The results of the contest will be announced on 1st August, 2014. This contest is recommended for those who are complete novices and have little or no experience playing sh'mups. Dux 1.5 is a gateway game into that genre. Those who are looking for a moderate challenge can wait for the next contest. We will be announcing a contest for Redux next month.
Oh and here is a look at the winner of our last contest Falco Girgis of Elysian Shadows fame:
Thanks to @SEGANerds for my copy of Dux for the #Dreamcast from @hucastgames! It's STILL thinking, bitches! #gamedev pic.twitter.com/SFobS43wtC

— Falco Girgis (@falcogirgis) July 26, 2014