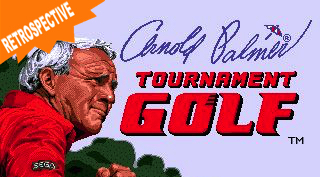 With Arnold Palmer's passing on September 25, I thought this would be a good time to look back at his early Genesis game, Arnold Palmer Tournament Golf.
I'm going to behave today. I promise…
Looking to create a DIY golf simulator? Check out these golf impact screen.
Thanks for watching everyone. If you would like more information about the Arnie's Army Charity Foundation, go here.